I'm so pleased I can offer this digital version of The Wanderlust Catholic in this chaotic time.  We'd love to have you on-board our monthly snail-mail subscription as well!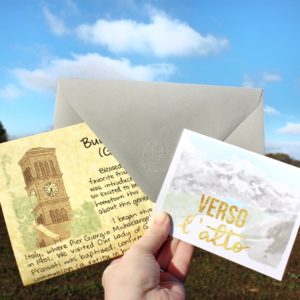 The printable version of this letter can be found here.
The audio version can played below or downloaded here.
Printable one-page activity booklet available for download here.
(Folding instructions for the activity booklet here)
Short video with biographical information
Look to Him and Be Radiant has great info and free coloring pages.