Advent Wall Hanging
Each section of yarn represents one week of Advent!
Hope (purple), peace (purple), joy (rose), and love (purple)
Enjoy a hand-picked spotify playlist while you craft.
Step 1: Prepare the wooden base and words
Options: Lightly sand, paint, or stain the pieces. Choose to make the base and the words the same color, or match two complementary colors.
I choose natural and a light white faux-stain (details below image), but I think any neutral colors would work well! Depending on the room in which it will hang, you might paint base white and the words the color of your wall, or stain the base a medium tone (like walnut) and paint the words white.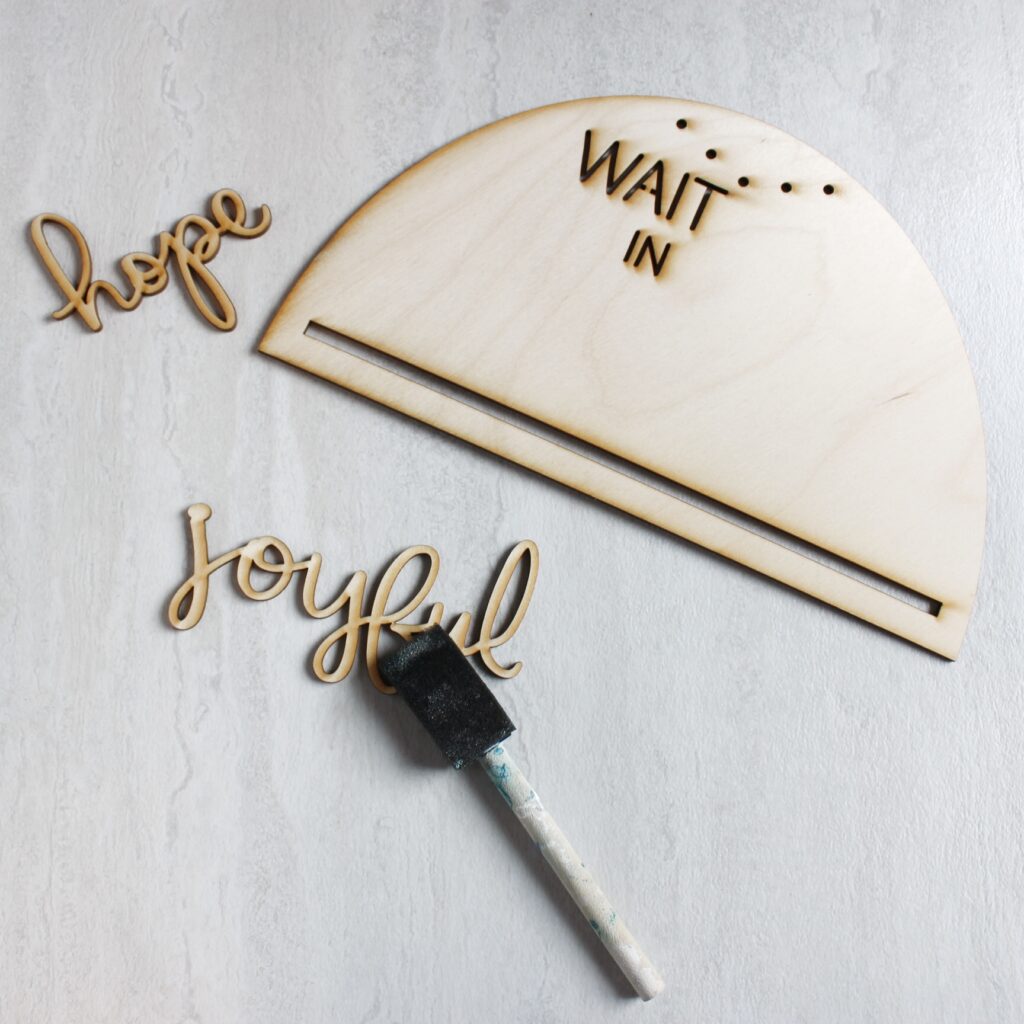 Faux White Stain: 1 pt white acrylic paint
1 pt water
2 pts modge podge (matte or glossy)
Mix and lightly brush on, taking care to cover the edges evenly.
Step 2: Once dry, glue the words 'joyful' and 'hope' to the base in a straight line below 'wait in,' and above the tie bar. Use wood glue or hot glue. Let dry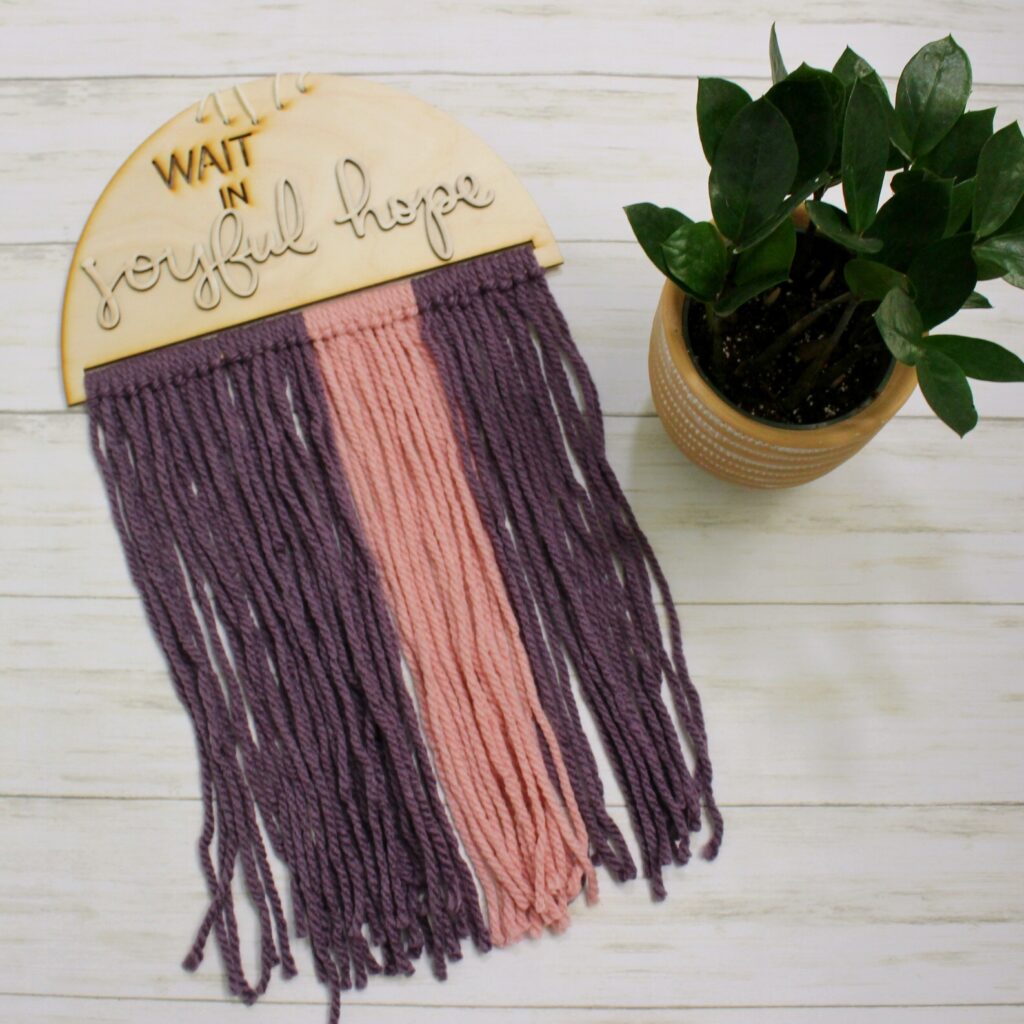 Step 3: Cut the purple and pink yarn into 29″ lengths. We've tied the purple string with one piece already cut to the correct size, for your convenience. You should create approximately 27 purple pieces and 9 pink.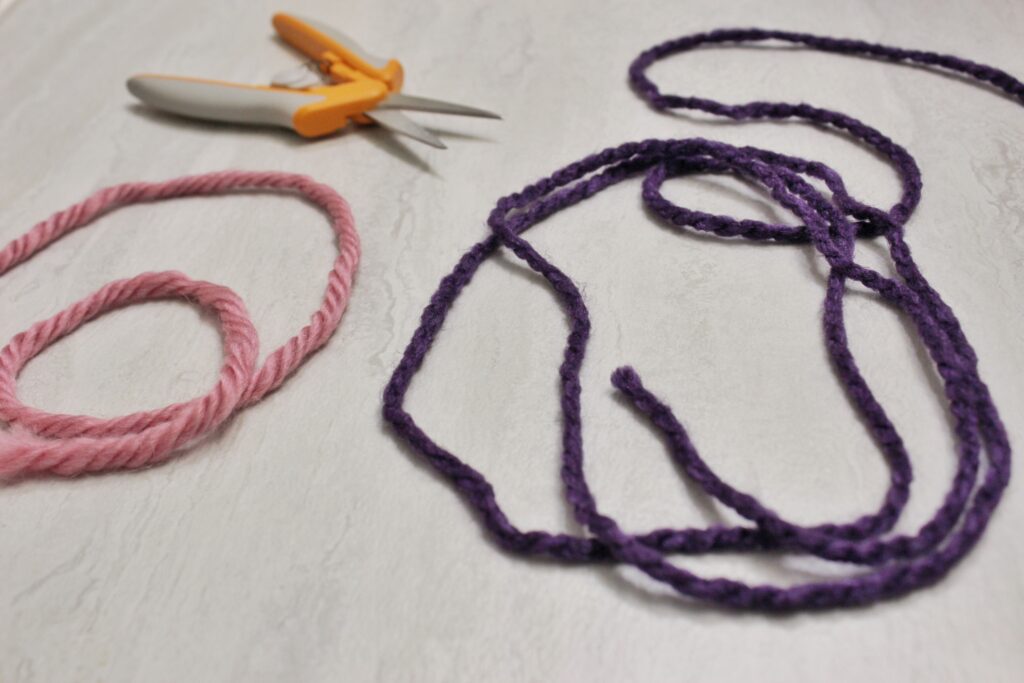 Step 4: Fold 1 length of purple yarn in half. Loop fold from front into middle of tie bar, then pass ends through the loop. TIghten.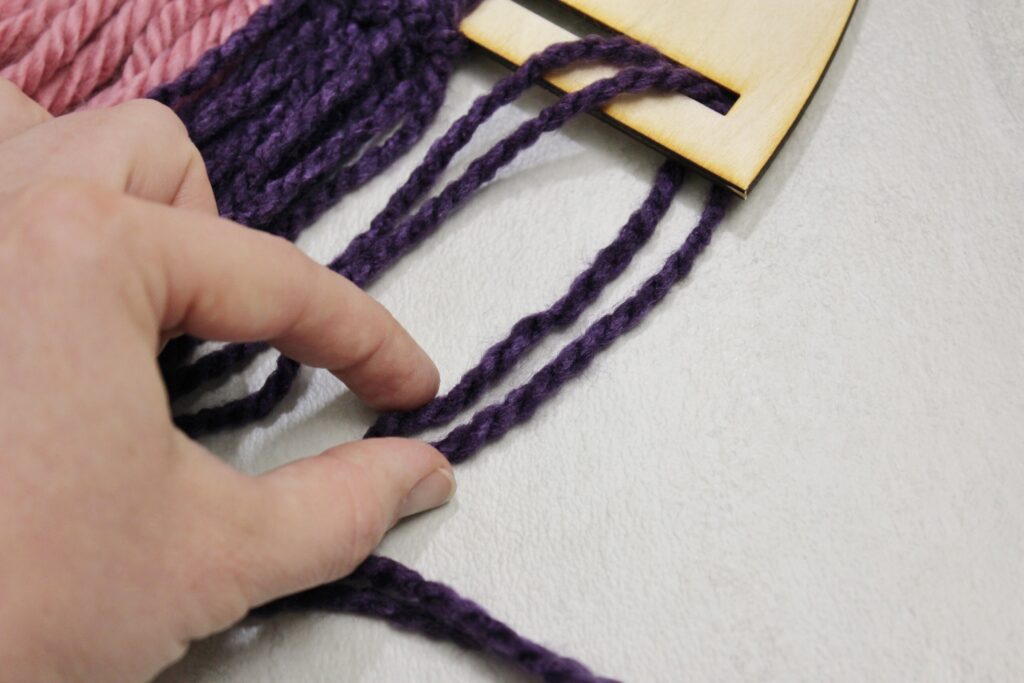 Step 5: Repeat to tie 2 sections of purple, 1 pink, and 1 more purple. Depending on your preference, you may fit 8-9 pieces of yarn per section.
Step 6: Cut (5) 8″ lengths of white yarn (again, one has been cut for you for ease of measurement).
Pass each one through one hole at the top of the base, and tie these all together into a knot for hanging.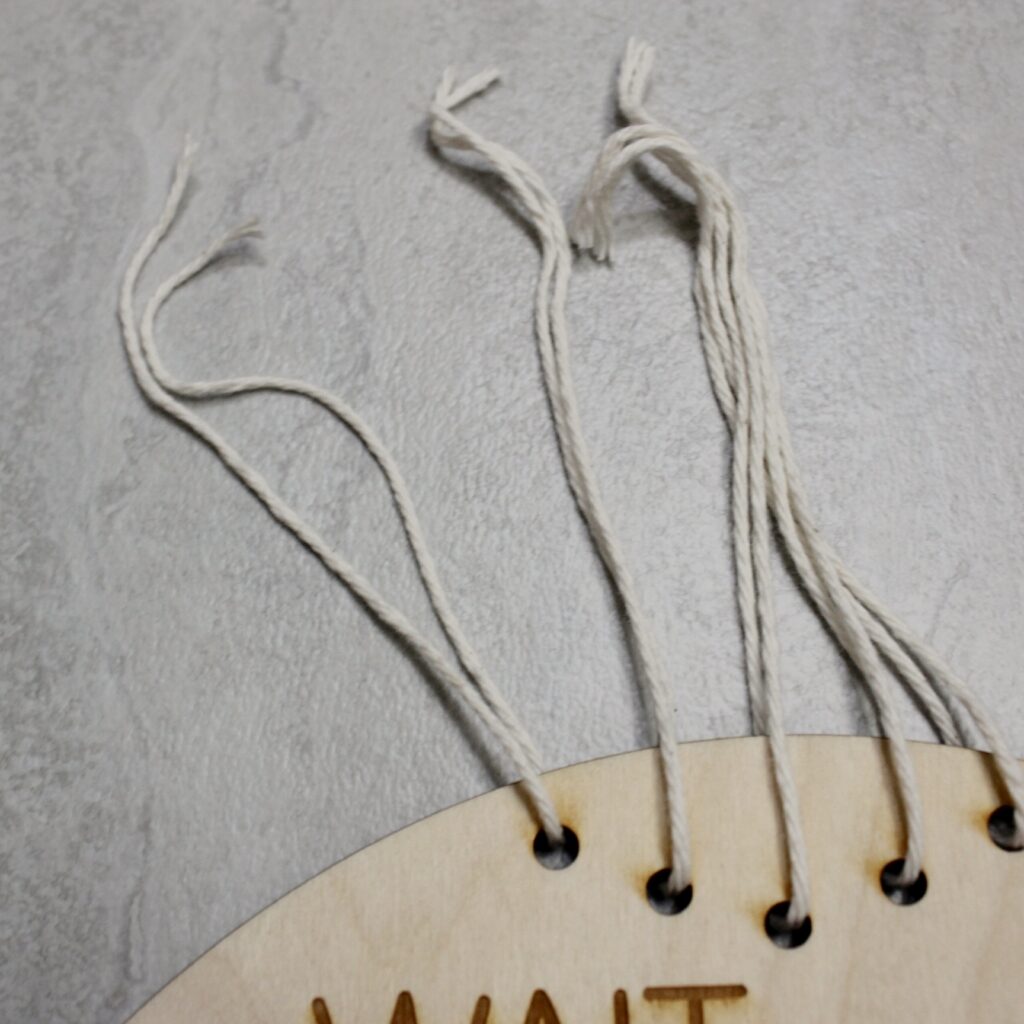 Step 7: Trim the bottom ends of yarn to create a straight line. You can choose the length of yarn to leave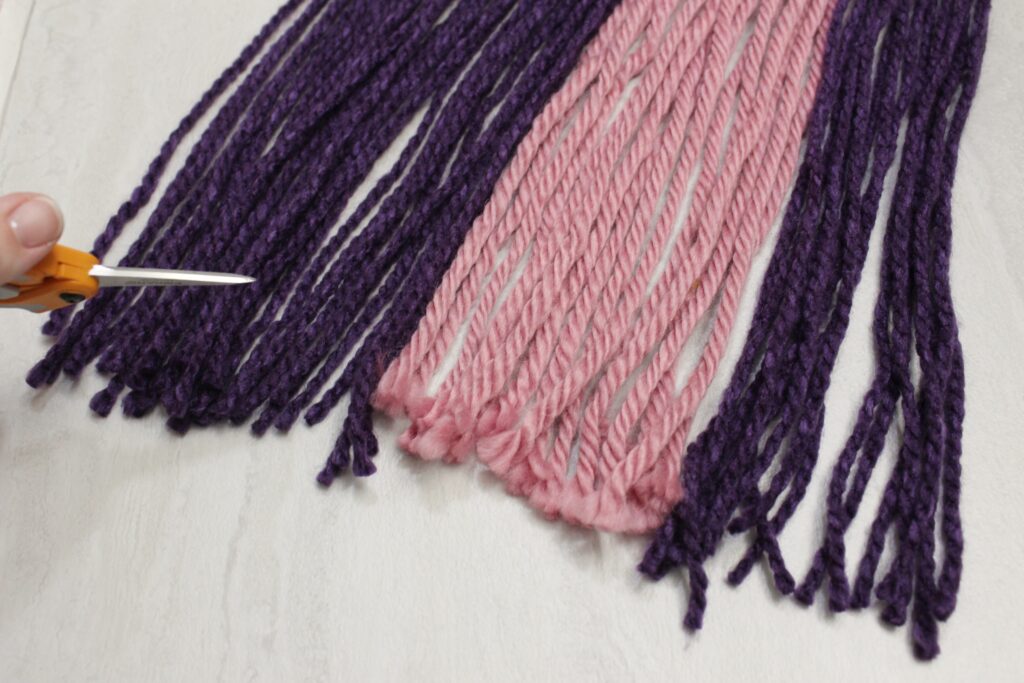 Enjoy! We hope this lovely wall hanging warms your room and reminds you to prepare for Christ this Advent! We'd love to see what you make – share a photo on Facebook or Instagram and tag us @annunciationdesigns